BODYTITE TECHNOLOGY -- Next best thing to surgery
If you are looking for a way to make amazing changes to your appearance, without having surgery, your search is over!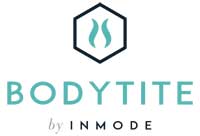 BodyTite, a new technology offered by InMode, uses minimally invasive radio-frequency assisted lipolysis to give your surgical results without the scars!
Using this new technology, which is only available to board-certified plastic surgeons, Dr. Greg Ratliff and Dr. Brenda Schiesel are able to provide both BodyTite and FaceTite procedures. They are the only surgeons offering these procedures in a four-state area.

Click here to learn more about how FaceTite works.

Click here to learn more about how BodyTite works and what areas of the body can be treated.