BODYTITE TECHNOLOGY -- Next best thing to surgery
If you are looking for a way to make amazing changes to your appearance, without having surgery, your search is over!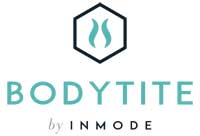 BodyTite, a new technology offered by InMode, uses minimally invasive radio-frequency assisted lipolysis to give your surgical results without the scars!
Using this new technology, which is only available to board-certified plastic surgeons, Dr. Greg Ratliff and Dr. Brenda Schiesel are able to provide both BodyTite and FaceTite procedures. They were the first surgeons to offer these procedures in a four-state region and we are still among a small group of practices that have this technology available.

Click here to learn more about how FaceTite works.

Click here to learn more about how BodyTite works and what areas of the body can be treated.