Introducing HydraFacial MD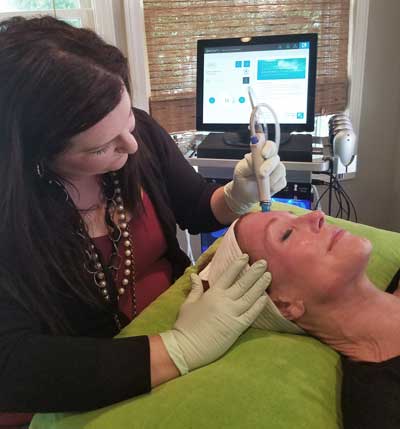 You may have heard about an amazing facial treatment that promises "instant, lasting results", "fountain of youth", "award-winning technology", "the best skin of your life". Well, we are here to give you all the details AND we now offer this amazing service here at Inject, an Aesthetics Bar at Plastic Surgery Center of Tulsa, under the leadership of Dr. Greg Ratliff, Medical Director.
So, What is This Amazing New Treatment
The treatment that has everyone so excited is HydraFacial MD, a hydradermabrasion facial that consists of three parts - - cleansing, exfoliating, and infusing the skin with special serums made with ingredients to nourish the skin. It gives your skin a radiant glow that is perfect for any special occasion or even just a Friday night!
The procedure is soothing, non-invasive and doesn't irritate the skin. Rather, it results in smooth, moisturized, glowing skin! HydraFacial MD not only improves the look of your skin, but can also restore skin health with regular use. Unlike the original spa HydraFacial, HydraFacial MD sets itself apart by offering stronger serums for more substantial results.
How Does it Work?
The HydraFacial MD machine is a hand-held device that uses hydro peels and skincare solutions to treat your skin in three steps. The hand-held device features unique, patented spiralizing treatments tips with "vortex technology".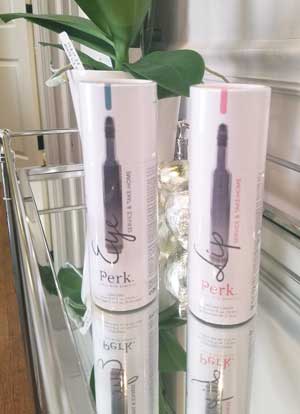 Cleansing and Peeling
The hand-held tool used to open the pores and get rid of the upper layer of makeup and dead skin cells. It is a gentle exfoliation and relaxing resurfacing.

Extract and Hydrate
In this step, the vortex technology is used to simultaneously apply suction to painlessly remove debris, blackheads, etc., while at the same time infusing your skin with products that moisturize and revitalize your skin.

Fuse and Protect
And finally, the surface skin is saturated with antioxidants and peptides to achieve a maximum glow.
In addition, there are boosters that address specific problems with the skin. Your treatment is customizable for your specific skin type.
We also carry lip and eye "Perks"; these 10-minute express treatments use revitalizing and replenishing serums to invigorate the eye area or exfoliate, plump and boost lip hydration.
If you are trying some other spa injectables or fillers, such as BOTOX or Juvederm, you can get these done the same day as your HydraFacial MD!
Who Is a Good Candidate?
HydraFacial MD is for everyone. All ages, complexions, men and women alike. It can help teenagers with acne, adults with pimples and blackheads, sun damage, wrinkles, hyperpigmentation, and more. Results are immediate and consistent!
If you have issues with fine lines and wrinkles, elasticity and firmness, uneven skin tones, vibrancy, skin texture, brown spots, large pores, oily and congested skin -- HydraFacial MD can be a game-changer for you!
What to Expect
The treatment takes about 45 minutes. It is virtually pain-free and there is no downtime. It is completely non-invasive and non-irritating to your skin.
Your Results
You can expect to see visible changes in your skin following the first treatment. The glowing effects may last 5-7 days or sometimes longer. Typically, we recommend receiving one HydraFacial MD treatment per month. HydraFacial MD promotes improved, healthy skin with continued use.
Our team of professionals work together to give you complete care and options to help you meet your goals. Dr. Ratliff is onsite to offer guidance and recommendations at any time to ensure that the services you are getting are the ones right for you.
We are so excited to be offering this as part of our services and capabilities! If HydraFacial MD sounds like it might be just what you need, look for introductory special pricing and incentives to try this amazing new service.