Review for Brenda Schiesel, DO Testimonial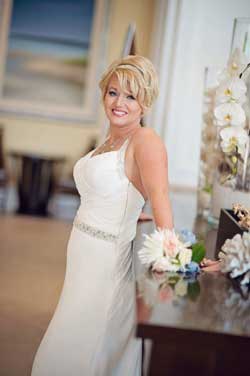 Thank you all for "adding something special" to my wedding. For being so personable and yet professional. My experience with your office, staff, and yourself went above and beyond all my expectations. I loved everything about my experience with Dr. Schiesel.

Having confidence in my body as a woman whether on my wedding day or just being with my husband means a lot to both of us. I'm not meaning to sound arrogant. Just simple confidence and not being self conscious is a huge thing. I've always been outgoing and my husband has never made me feel like I needed anything to alter who I was to feel loved but it simply came down to how I felt about myself when no one is looking.