Greg Ratliff, MD -- Plastic Surgeon in Tulsa, OK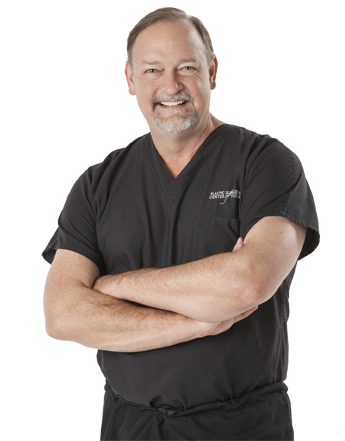 Meet Dr. Greg Ratliff, arguably the most skilled, experienced and trusted plastic surgeon in Tulsa, OK.
Dr. Ratliff is a board certified plastic surgeon, member of the American Society of Plastic Surgeons and teacher of other doctors - qualifications not shared by all doctors who do cosmetic surgery. As well as his impressive credentials, Dr. Ratliff is known for his outstanding results and personalized patient care.
Dr. Ratliff is a nationwide leader in breast augmentation surgery, with more than 6,000 successful breast augmentations behind him. He's also at the forefront of implant development and research, and took part in studies for both of the silicone implants recently approved by the FDA. This means Dr. Ratliff can offer his patients the very latest breast implants on the market, including the next generation of high-strength, shaped, silicone gel implants from Sientra.
Dr. Ratliff received his medical degree from the University of Oklahoma Health Sciences Center and completed a surgical residency at the OU College of Medicine in Tulsa. Following his general surgery training, he specialized in plastic and reconstructive surgery at the Medical University of South Carolina.
Dr. Ratliff is committed to the highest level of excellence in his practice and continues to take the steps necessary to be at the forefront in his chosen specialty.
He is a member of the faculty of the Osler Institute, a 22-year-old, non-profit organization that helps doctors prepare for both written and oral boards. More than 56,000 physicians in various specialties have attended programs of the Osler Institute.
If you're interested in other cosmetic procedures, Dr. Ratliff should also be your first choice for a plastic surgeon in Tulsa, OK. He offers a full menu of services, including breast lift, breast reduction, body contouring, liposuction, tummy tuck and face lift. You can also take advantage of special offers, from seasonal packages to the 'Mommy Makeover' for women who want to restore their figures following pregnancy and breastfeeding.
Cosmetic surgery can be life-changing for many people, transforming how they feel about themselves and how others see them. But making the decision to have plastic surgery is a big one, and it's vital you choose an experienced plastic surgeon who understands your needs. At the Plastic Surgery Center of Tulsa, Dr. Ratliff and his staff are committed to giving you the highest quality services in an atmosphere of support and respect.
Book your free consultation today – the most trusted plastic surgeon in Tulsa, OK, is just an email away.
Education
Undergraduate
Baylor University, 1980
Waco, TX
Chemistry/Biology
Medical Educaton
University of Oklahoma Health Sciences Center, 1984
Doctor of Medicine
Surgical Residencies
University of Oklahoma, 1984-1989
Tulsa, OK
General Surgery Categorical Residency
Medical University of South Carolina, 1989-1991
Charleston, SC
Plastic and Reconstructive Surgery