Our Facility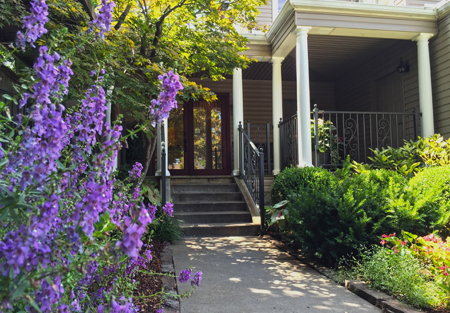 The Plastic Surgery Center of Tulsa is located in a private home in the historic, tree-lined Cherry Street district of Midtown Tulsa. Our location, just minutes from shopping, restaurants, hotels, events and even the Tulsa International Airport, make getting to us quick and convenient!
Click here to view a map of our location.
Click here to get directions from the Airport to our location.
With ample parking on the north side of the building, you are just steps away from the comfort of our office. This attractive setting creates a warm and welcoming environment for our patients and their families.
Waiting and Exam Area
Our facilities include a spacious and inviting waiting area where your family can wait for you. We have free wi-fi available, as well as other amenities that will help your family pass the time while you are with our medical professionals.
We have three patient exam rooms in our consultation area and two state-of-the-art operating rooms in our surgical suite. Having all of your services available in one setting is tremendously convenient for you and can help you feel more comfortable before and after your procedure, since you are familiar with your surroundings.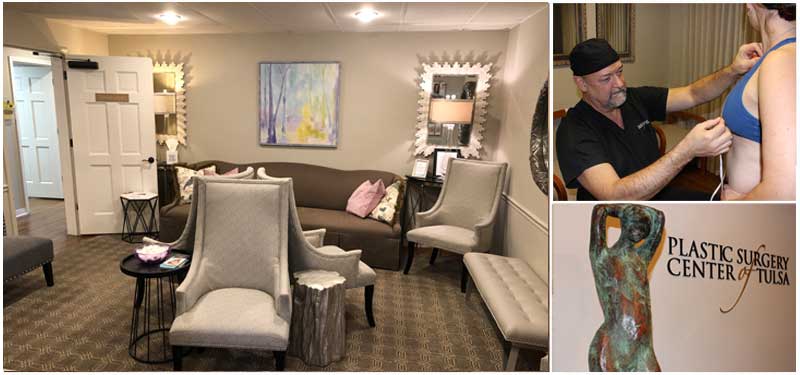 Our consultation rooms are pleasant and welcoming, with decor designed to make you feel at home, but we also have access to high-powered technology, such as TouchMD, which uses computer screens to present information that helps you visualize possible results and learn more about the procedure you are having.
Our team works closely with you prior to your procedure to ensure that all of your questions are answered and that you and your family are comfortable in our facility and with your procedure every step of the way. Prior to your procedure, we carefully cover any preoperative and postoperative information and instructions, as well as addressing any financial and logistic questions you might have.
Surgical Suite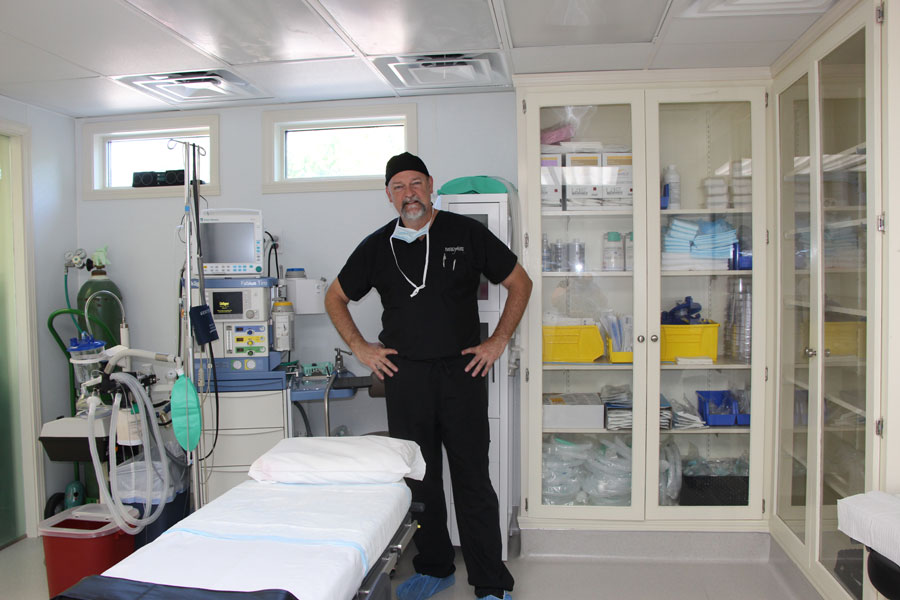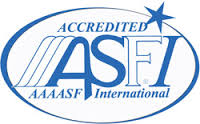 We have two operating rooms, two recovery areas and an enhanced instrumentation and preparation area that offer you convenience in scheduling procedures and the assurance that your care is delivered in a first-rate, state-of-the-art, AAAASF accredited facility. Our ambulatory surgery center is also an AAAASF International accredited facility.
Simply stated, our goal is to deliver an extremely high level of personal service that is rare in healthcare today. You will find that every member of our team has a genuine interest in YOU... your comfort and your peace of mind. You will receive complete, authoritative information. And you will always be treated with the respect that you and your family deserve.