Map to Plastic Surgery Center of Tulsa
Our central location, just 15 minutes from Tulsa International Airport and just minutes from major interstates, makes it an ideal location for patients traveling to the area.
Located on 15th Street (Cherry Street) between Utica and Lewis, PSC of Tulsa is just southeast of downtown Tulsa and situated close to restaurants, shopping, and other attractions.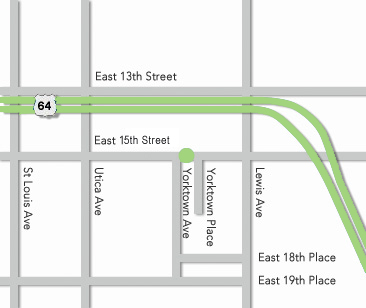 Click here for a map and driving directions from Tulsa International Airport.