Breast Lift
Time, gravity, pregnancies, breast feeding and other elements work to remove volume from women's breasts and rob their skin of elasticity. A breast lift can raise and reshape breasts. Women from throughout Oklahoma and the surrounding areas come to Plastic Surgery Center of Tulsa for free consultations with Dr. Greg Ratliff and Dr. Brenda Schiesel, to see how they might be able to reverse their sagging breast appearance and restore a more youthful profile.
For many women, breast lift surgery has made a big difference in their lives, boosting their body confidence and general self-esteem. But making the decision to have plastic surgery is a big one, and it's vital you choose a plastic surgeon with the qualifications and experience you need.
Who Needs It?
Typically, women seeking a breast lift are either mothers who have breastfed their children and are now experiencing sagging and depleted breasts, or women in their 40s or 50s whose breasts are sagging due to gravity and age.

The breast lift surgical procedure can raise and reshape your breasts, but it will not increase breast volume. For increased breast volume, you need breast augmentation, along with the breast lift. We have put together information that might help you better understand the need for two procedures to achieve your goals. Click here to view Implants or Implants & Lift. Women with smaller breasts or breasts that have lost volume, often choose to have breast implants inserted in conjunction with a breast lift to increase both firmness and size.
The advantage of the breast lift on its own is more natural appearing breasts because no implants are used. The disadvantage is more scarring than a breast augmentation. If you are planning to have more children, you may want to postpone this surgery until after you are finished having children.
Examples of Before and After Images
Click here to view our Before and After Gallery Images
Featured Before & After Gallery Images:
Breast Lift -- Full
This area contains images showing patients before and after they have had their surgery. In order to clearly demonstrate the results of their surgery, images may contain nudity.
CLICK NOW TO VIEW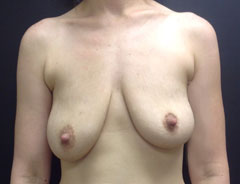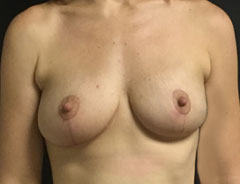 Ht.:
65"
Wt.:
140 lbs.
Lift incision/technique:
Anchor
Suregeon:
Dr. Greg Ratliff
Surgeon:
Dr. Greg Ratliff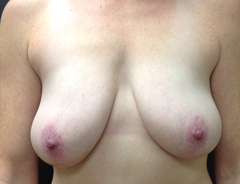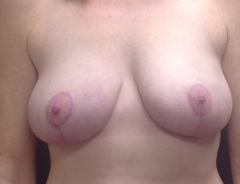 Ht:
63 inches
Wt:
120 lbs
Technique:
Anchor
Surgeon:
Dr. Brenda Schiesel
Surgeon:
Dr. Brenda Schiesel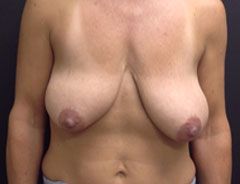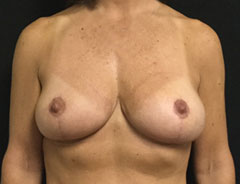 Ht.:
64"
Wt.:
137 lbs.
Lift incision/technique:
Anchor
Suregeon:
Dr. Greg Ratliff
Surgeon:
Dr. Greg Ratliff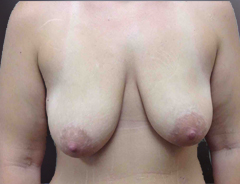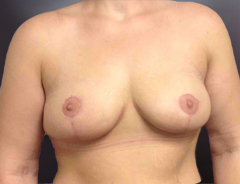 Ht:
67 inches
Wt:
190
Surgeon:
Dr. Greg Ratliff
Surgeon:
Dr. Greg Ratliff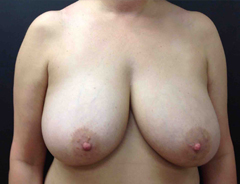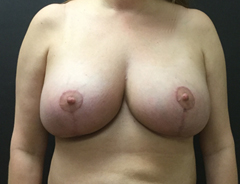 Ht:
66 inches
Wt:
160 lbs
Technique:
Wise Pattern (anchor scar)
Surgeon:
Dr. Brenda Schiesel
Surgeon:
Dr. Brenda Schiesel
Preparing for Your Procedure
During your consultation visit, we will discuss breast lift surgery and carefully explain the procedure or procedures that will best help you achieve the results you are seeking. We understand that each patient is unique and we work closely with you to understand your expectations, prepare you for surgery and give you the results which best match your goals.
Surgery -- What to Expect
A typical breast lift procedure is performed under general anesthesia in one of our surgical suites. It involves removing excess skin and moving the areola and nipple to a higher location on the breast. We make ever effort to leave the least noticeable scar possible, but you may have a visible scar from the areola to the lower crease of the breast following this surgery.
After surgery, you may be uncomfortable for a day or two and you will be given specific instructions about protecting the incision and appropriate support bras. It is important that you follow your postoperative instructions completely.
Your Results
It is typical to experience some numbness in the breast following surgery, but that usually fades as the swelling resolves.
Not everyone will experience the same results following breast lift surgery. We encourage you to visit the Before and After Patient Gallery to view the results some of our breast lift patients have experienced. You may want to pay particular attention to the scarring that is visible on these patients. Again, we make every effort to make the scarring as inconspicuous as possible, but it is important to know that there will be some scarring and that scarring will be permanent.