LEAD Advisory Council -- What it Means
Mentor Worldwide is a global manufacturer of surgical aesthetic products, including saline silicone, and ultra cohesive breast implants. LEAD stands for Leadership, Experience and Development in Breast Augmentation.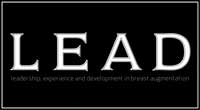 The Mentor LEAD Program Advisory Board invites a select group of plastic surgeons to discuss new products, programs, and innovations. These renowned plastic surgeons come together to exchange experiences and advancements in breast development technology and pioneering progress in this distinctive field.
Dr. Greg Ratliff, Plastic Surgery Center of Tulsa, is proud to be a part of this elite group of breast surgeons. Dr. Ratliff has been a part of this prestigious group since 2010.
LEAD Council Plastic Surgeons
R. Louis Adams, M.D.
Plastic Surgery Group of Memphis
80 Humpreys Center Drive, Suite 100
Memphis, TN 38120
www.MemphisPlasticSurgery.com

Troy J. Andreasen, M.D.
3333 Concours Street, Building #3
Ontario CA 91764
www.InlandBreastAndBody.com

Joseph G. Bauer, M.D.
The Swan Center for Plastic Surgery
4165 Old Milton Parkway, Suite 200
Alpharetta, GA 30005
www.SwanCenterAtlanta.com

Samuel J. Beran, M.D.
Cosmetic Surgery Associates
91 Smith Avenue
Mt Kisco, NY
www.DrBeran.com

Shelby K. Brantley, M.D.
The Face & Body Center
2550 Flowood Drive, Suite 200
Flowood, MS 39232
FaceAndBodyCenter.com

Michael Ciaravino, M.D.
3700 Buffalo Speedway #850
Houston, TX 77098
www.TheBodyDoc.com

William H. Dascombe, M.D.
The Georgia Institute for Plastic Surgery
5361 Reynolds Street
Savannah, GA 31405
www.MyCosmeticSurgeon.md

Stephen F. Davidson, M.D.
The Face & Body Center
2550 Flowood Drive, Suite 200
Flowood, MS 39232
FaceAndBodyCenter.com

Dean J. Fardo, M.D.
The Swan Center for Plastic Surgery
4165 Old Milton Parkway, Suite 200
Alpharetta, GA 30005
www.SwanCenterAtlanta.com

Mike E. Gonce, M.D.
Gonce Cosmetic Surgery
3333 NW 63rd Street, Suite 210
Oklahoma City, OK 73116
www.Gonce.com

Joshua A. Greenwald, M.D.
440 Mamaroneck Avenue #412
Harrison, NY 10528
www.DrGreenwald.com

Joseph M. Gryskiewicz, M.D.
Twin Cities Plastic Surgery
303 E. Nicollet Boulevard, Suite 330
Burnsville, MN 55337
www.TCPlasticSurgery.com

Aldo B. Guerra, M.D.
Guerra Plastic Surgery Center
8765 E. Bell Road #104
Scottsdale, AZ 85260
www.MyFaceAndBody.com

Scott Harris, M.D.
American Institute for Plastic Surgery
6020 W. Plano Parkway
Plano, TX 75093
www.ai4ps.com

William J. Hedden, M.D.
Hedden Plastic Surgery
140 Village Street, Suite 100
Birmingham, AL 35242
www.HeddenMD.com

Justin M. Jones, M.D.
Waterford Plastic Surgery
6305 Waterford Boulevard #115
Oklahoma City, OK 73118
www.DrJustinJones.com

Bill G. Kortesis, M.D.
The Hunstad-Kortesis Center
11208 Statesville Road, Suite 300
Huntersville, NC 28078
www.HKCenters.com

Mark D. Larson, M.D.
Plastic Surgery Associates
950 North 11th Street
Beaumont, TX 77702
www.MDLarson.com

Michael S. Lofgren, M.D.
Plastic Surgery Center of Hampton Roads
895 Middle Ground Boulevard, Suite 300
Newport News, VA 23606
PSCHR.com

Michael J. McNeel, M.D.
Marietta Plastic Surgery
823 Campbell Hill Street
Marietta, GA 30060
MariettaPlasticSurgery.com

Henry A. Mentz, M.D.
The Aesthetic Center for Plastic Surgery
4400 Post Oak Parkway, Suite 2260
Houston, TX 77027
www.MyBeautifulBody.com

Christopher K. Patronella, M.D.
The Aesthetic Center for Plastic Surgery
4400 Post Oak Parkway, Suite 2260
Houston, TX 77027
www.MyBeautifulBody.com

Peter Raphael, M.D.
American Institute for Plastic Surgery
6020 W. Plano Parkway
Plano, TX 75093
www.ai4ps.com

Greg E. Ratliff, M.D.
Plastic Surgery Center of Tulsa
2107 East 15th
Tulsa, OK 74104
www.pscoftulsa.com

Don R. Revis, Jr., M.D.
South Florida Plastic Surgery Associates
4200 N. Federal Highway
Fort Lauderdale, FL 33308
www.SouthFloridaPlasticSurgery.com

Christopher J. Schaffer, M.D.
Hedden Plastic Surgery
140 Village Street, Suite 100
Birmingham, AL 35242
www.HeddenMD.com

Robert P. Schmid, M.D.
Lubbock Plastic Surgery Institute
4102 24th Street, Suite 305
Lubbock, TX 79410
www.lpsitexas.com

Lane Smith, M.D.
Smith Plastic Surgery
8871 West Sahara Avenue
Las Vegas, NV 89117
www.SmithSurgery.com

Jon Paul Trevisani, M.D.
The Aesthetic Surgery Centre
413 Lake Howell Road
Maitland, FL 32751
www.jptrev.com

R. Douglas Vanderpool, M.D.
Vanderpool Cosmetic Plastic Surgery
2552 East Joyce Boulevard, Suite 2
Fayetteville, AR 72703
www.DrVanderpool.com

Holly Casey Wall, M.D.
The Wall Center
8600 Fern Avenue
Shreveport, LA 71105
www.WallCenter.com

Simeon Wall, Jr., M.D.
The Wall Center
8600 Fern Avenue
Shreveport, LA 71105
www.WallCenter.com

Keith West, M.D.
Marietta Plastic Surgery
823 Campbell Hill Street
Marietta, GA 30060
MariettaPlasticSurgery.com