Breast Augmentation Prices

Breast Augmentation Prices You Aren't Going to Believe!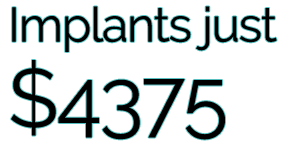 That's right, from now until May 10, 2019, Dr. Ratliff and Plastic Surgery Center of Tulsa will be offering Silicone implants for just $4375 -- COMPLETE. There is no hidden charge or fees. The only thing you will pay for outside of this is your postoperative prescriptions.
Here's what you need to know:
Silicone Implants for $4375
Same GREAT surgeon, same OUTSTANDING team
Your Consultation is FREE
Surgery must be COMPLETED by May 10
Prices are for Cash and Cash Equivalent payment only.
918.712.0888 | 800.544.3237
Offer Valid through May 10, 2019, cannot be combined with any other offer from Plastic Surgery Center of Tulsa | Inject, an Aesthetics Bar. Offer is for Cash or Cash Equivalent only.