Contact Us | Plastic Surgery Center of Tulsa, Oklahoma
Contact us to Arrange Your FREE Consultation with Dr. Greg Ratliff or Another Member of Our Team Today!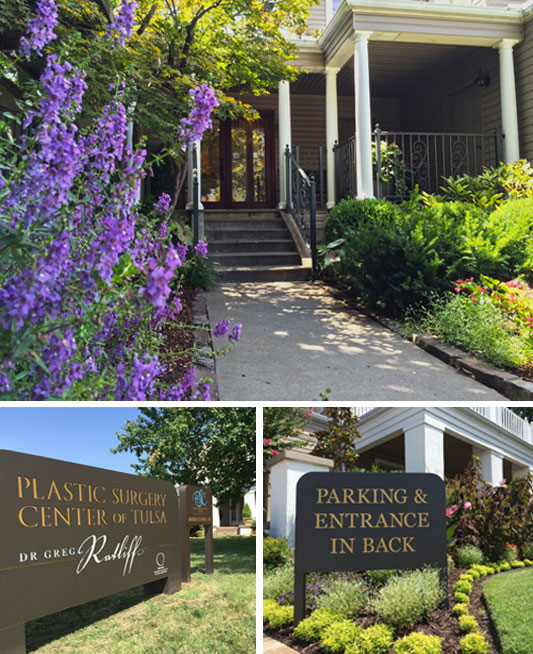 You may contact the Plastic Surgery Center of Tulsa by telephone at 918.712.0888 or 800.544.3237.
Call Inject, An Aesthetics Bar at 918-712-1767.
Our mailing address is:
2107 East 15th Street
Tulsa, OK 74104
OFFICE HOURS
Greg Ratliff, MD Tues.-Fri., 8:30 a.m. to 5 p.m.
Inject, an Aesthetics Bar
Tues.-Fri., 9 a.m. to 5 p.m. Call for an appointment.
Click here to view a map to our location
You may also use the form below to send us a message.
Your message will be reviewed and we will make sure you get a response. Please be sure to include all of the information requested.
NEW! Now you can also text us your message! Click to learn more.