Breast Implants: What You Need To Know
We have been working with women across the region to provide them with amazing results in breast augmentation and have one of the highest volume practices in the nation. We have continually been on the leading edge of implant technology and have access to the latest breast implant options.
When it comes to your appearance, nothing but the best will do!
Visit our
Before and After Gallery
to see some of our outstanding results. Then, when you are ready, schedule your free consultation and be on your way to a new you!
About Implants
There are two types of breast implants: saline and silicone, often called "gel" implants or "gummy bear" implants.
Each type of implant has advantages and disadvantages that Dr. Ratliff will discuss with you.
Mentor® Breast Implants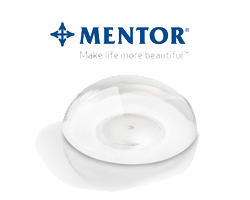 Mentor Corporation is the world leader in breast aesthetics. For more than 20 years, Mentor has been making the highest quality breast implant devices for use in breast augmentation and breast reconstruction.
They are respected members of the medical community and have been recognized by physicians for the quality and integrity of their products. Mentor also stands behind their products and their relationships with physicians and patients, and was the first breast implant manufacturer in the industry to offer a limited warranty on all their breast implants.
Natrelle® Implants by Allergan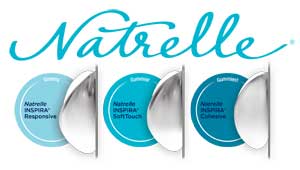 Natrelle® offers the largest selection of gummy breast implants, with five profiles and 600 options. Dr. Ratliff will recommend the implant that is best for you, based on your body structure and your aesthetic goals. Gummy describes the consistency of the silicone gel in the Natrelle INSPIRA® implants. The gel sticks together and has the tendency to hold its shape. Each implant in the INSPIRA collection has a different level of cohesivity or gumminess. Dr. Greg Ratliff typically uses the Natrelle INSPIRA Responsive implant most often, but we are able to get any of the Natrelle implants you desire. Learn more about Natrelle INSPIRA implants here. Natrelle also offers Gel Rewards -- when you select Natrelle implants for breast augmentation, you get to choose your reward, free BOTOX® or SkinMedica®HA5 Rejuvenating Hydrator or SkinMedica® sampler kit -- AND -- you can extend this same offer to a friend! Ask about this offer for details.

The Keller Funnel 2, by Allergan, provides a delivery system that facilitates the placement of silicone gel implants. Use of the funnel is designed to optimize patient comfort and safety during the implant procedure and also helps the surgeon insert the implant quickly and gently.
During the implant procedure, the Keller Funnel, which is a clear funnel that is well lubricated inside, is inserted into a small incision and the implant itself is compressed through the funnel into the breast. This "no touch" technique helps keep the implant sterile during the implant process, which results in lower risk of infection and decreased surgical time. Dr. Ratliff uses the funnel on all implant procedures. Click HERE to learn more.
Sientra Breast Implants
Sientra offers both round and shaped silicone implants. Their high-strength silicone gel that is is more viscous than other products helps shape retention, leak resistance and gives a more natural appearance. Sientra implants are available only through board-certified plastic surgeons.