Welcome to Plastic Surgery Center of Tulsa
Quality RESULTS are the hallmark of this outstanding aesthetic surgery resource -- Plastic Surgery Center of Tulsa.
The power to change can be transforming!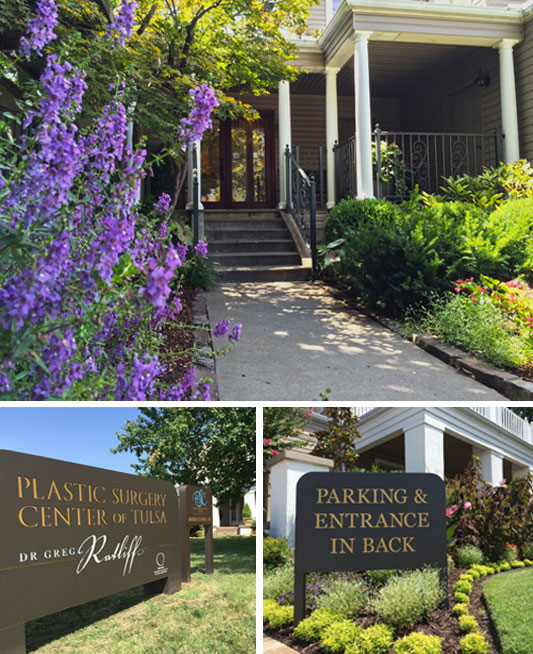 Over the years, Plastic Surgery Center of Tulsa, our outstanding American Board of Plastic Surgery board-certified physicians, Dr. Greg Ratliff and our superb team of medical professionals and support staff have helped thousands of patients feel more confident in their appearances.
Plastic Surgery Center of Tulsa provides exceptional care in an array of cosmetic plastic surgery, including breast augmentation and other breast enhancement procedures, body contouring, mommy makeovers, facial procedures and treatments, BOTOX and other injectables. And most recently, we have added a new line of cosmetic products.
---
Our Mission is to provide the highest quality services in an atmosphere of support and respect. We are committed to achieving EXCELLENCE, and we constantly honor the trust our patients place in us.
---
But there are other important aspects of our practice that truly set us apart:
Chemistry. Every member of our staff is genuinely concerned about the comfort of our patients and strives to provide a level of personal service that is second to none. We offer a level of courtesy, respect, and attention to detail that is rare in healthcare today.
Convenience. Our on-site, state-of-the-art operating suite is a wonderful alternative to in-hospital care. You can receive all your care in one convenient location -- one destination.
Commitment. Together, we are committed to providing you with world-class personalized service in a comfortable, convenient setting that represents our tradition of patient satisfaction.
We look forward to helping you reflect the confident, amazing person you have always been inside to the rest of the world!
Come visit us and see what might be possible for you!